Permanent exhibition of the Seaplane Museum in Biscarrosse
The permanent exhibition of the Biscarrosse Seaplane Museum brings together nearly 1,200 images and objects staged in a thematic way in order to offer a total immersion to the visitor.
Embark for the world of Seaplanes !
The permanent exhibition: the seaplane from 1910 to the present day
The visit will take you approximately 1 hour and a half
The Biscarrosse Seaplane Museum invites you to dive into the history of aeronautics and discover the destiny of air freighters, closely linked to the Landes' cultural heritage...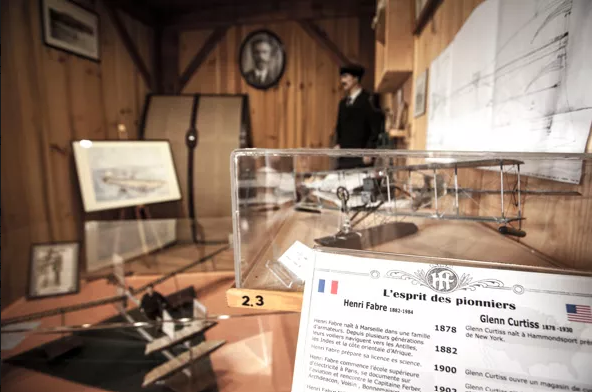 The visit is chronologically organized:
1910-1925: the pioneers of seaplane and racing seaplane
1930-1954: the advances of the Aéropostale (Frech Airmail Services) with the creation of the Latécoère base and the advent of international mail transport by seaplanes
The seaplane at the time of the 1st world war
The seaplanes' utility during the interwar period
The seaplane aviation during the 2nd World War
The particular missions of seaplanes in modern times
The visit begins as soon as you arrive with a "must-see" in our collection: an American "Grumman Albatross", unique in France !
Overview the Seaplane Museum's permanent exhibition