Visiting the Musée de l'Hydraviation · Useful information
The team at the Musée de l'Hydraviation is at your disposal to answer any questions you may have. Are you looking for information to help you plan your trip? You'll find it here!
In any case, feel free to contact us.
Useful information about visiting the exhibitions
Do you want to know the museum's hours or the price of a ticket or a group tour? Do you need directions to our site on the old Latécoère base in Biscarrosse? Just click the links below. And please feel free to ask us about the health measures and any restrictions currently in effect at the museum. All our tickets give you access to the entire museum, including the temporary exhibition.
Accessibility and conveniences
Do you have limited mobility, or will you be accompanying one or more people with disabilities?
With a French Carte Mobilité Inclusion (CMI) card, a person with a disability and the people accompanying them will be eligible for a reduced ticket price of €5.
All of the museum's areas that are open to visitors are wheelchair accessible.
Seating is provided in the exhibition areas.
One transfer chair is available for free on demand, upon presentation of an ID card.
Signs are posted at the two accessible parking spaces located close to the museum, on Rue Louis Breguet, across from the entrance to the museum (about 164 feet or 50 meters away).
For people with visual impairments, tour information sheets are available by request from the information desk, to facilitate their tour of the permanent collections and the exhibition hall.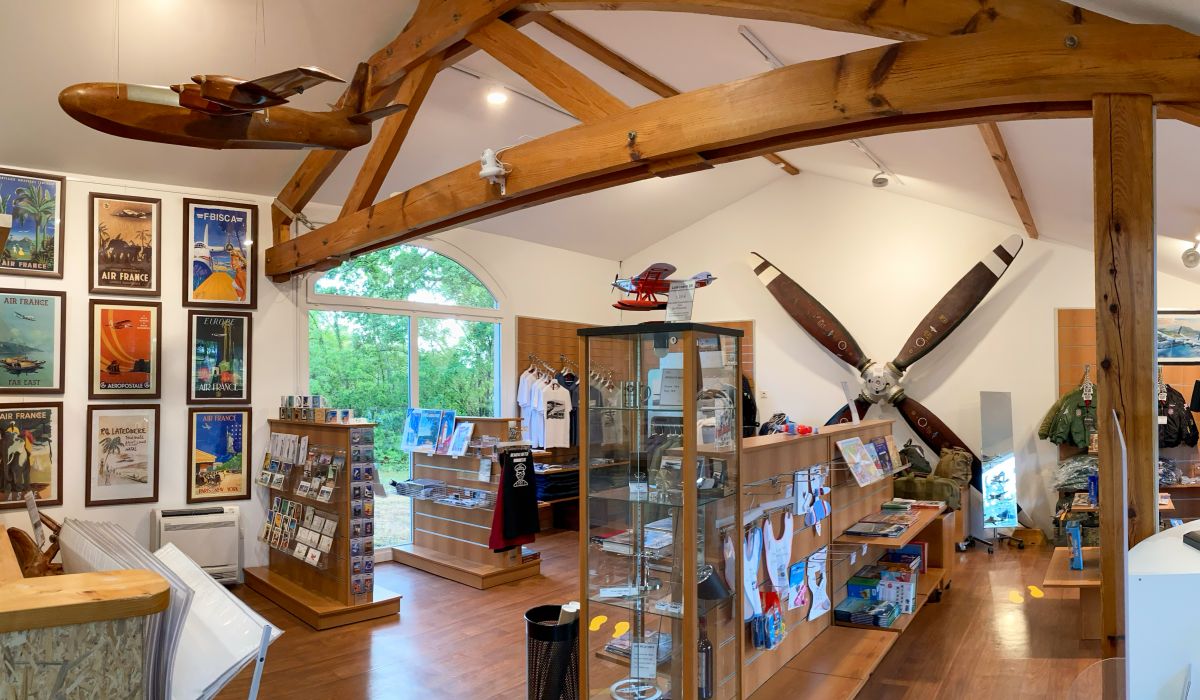 Museum gift shop
The museum's F-BISCA gift shop has a wide array of products to purchase, from souvenir postcards to reproductions from the collections, you will surely find the aero-keepsake you are looking for. 
Are you interested in exclusive products? Discover our F-BISCA range and our selection of products developed with local companies. Our gift shop with more than 500 items for all ages awaits you! 
Entrance to the gift shop is free during museum hours. 
You can even buy a selection of products in advance, to pick up at the gift shop:  GO TO THE ONLINE GIFT SHOP
---
Pets like dogs are prohibited inside the museum, even on a leash or carried.
Thank you for your understanding.